According to the feedback from our customers, our Swift 121 has 4 big updating by our technical department recently. After the updating, the Swift 121 has stepped a higher quality stage. It's more stable and wonderful, and more suitable and humanized for the users.
Updating 1: The new Swift 121 has uses the 0.16A roller fan, and added two heat sinks. The cooling system is more powerful.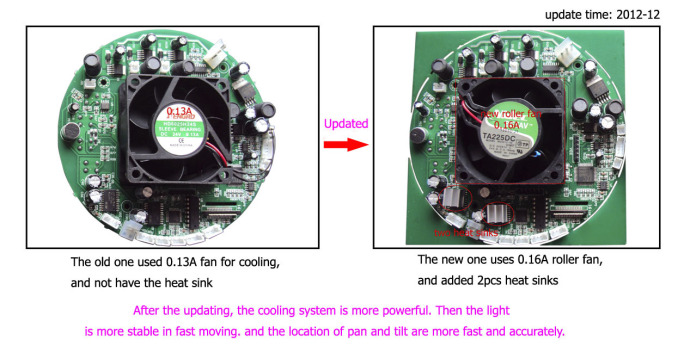 Updating 2: The new Swift 121 uses the conjoint lens board to instead the single lens. It's more stable and quality. And the light becomes more silent when fast moving head.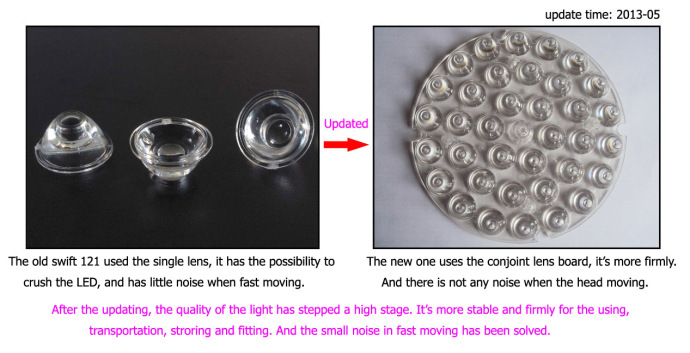 Updating 3: The new Swift 121 has a new 12CH DMX control mode. You can use the Mac 101 12CH control profile to control it now.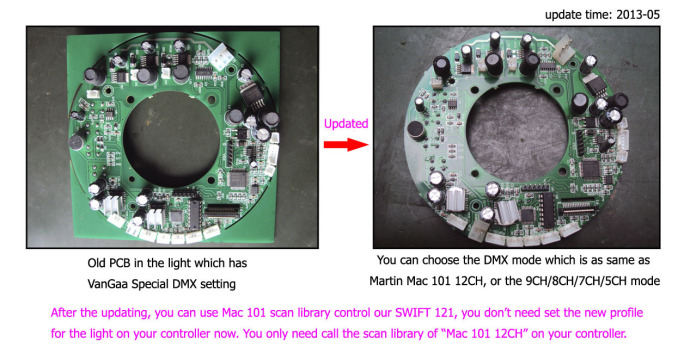 Updating 4: The users can choose the original Neutrik powercon for their need. Only the cost is more higher than the common one.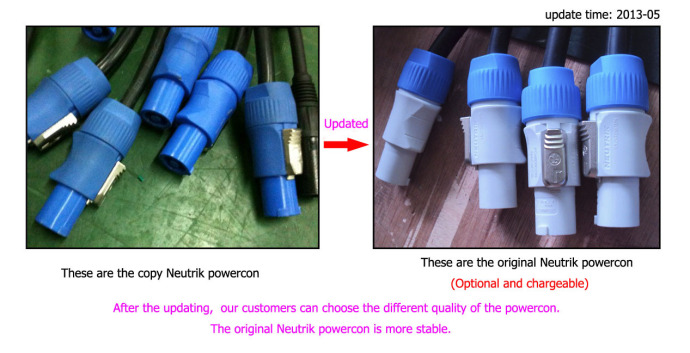 We are keeping updating our SWIFT 121 and other products, welcome you give us the feedback and your valuable advice. It's very appreciated. Thank you.
Keyword: VanGaa light, product updating, swift 121, Mac 101, led moving head wash beam light
Previous:
Holiday for Chinese New Year 2013
Next:
VanGaa Lighting Will Show Their Newest Products On 2014 GET Show